Your face and appearance of your skin is important to you and can affect the way you feel about yourself. 
Our little secret……Upstairs at Meopham Facial Care we have a relaxing facial suite, our dentists and hygienists are highly trained and use the same professional standards for our facial treatments as we do in our dental practice. You will benefit from:
Completely free consultation for the treatment of lines and wrinkles
Excellent hygiene standards
No pressure to proceed
Comprehensive consent process
Strict cooling off protocols
Excellent aftercare
Amazing prices
Loyalty cards
Friends' discounts
Before and after photographs.
Why travel to London when you have an amazing local facility here in Kent?
We have many very happy clients!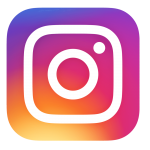 If you would like further information, click here or request an appointment by calling 01474 815500