Your face and the appearance of your skin is important to you and can affect the way you feel about yourself. So, if you have noticed lines and creases that have appeared in your skin over time, you could be one of millions of people to benefit from wrinkle reduction treatments.
Our little secret……Upstairs at Meopham Facial Care we have a relaxing facial suite, our dentists and hygienists are highly trained and use the same professional standards for our facial treatments as we do in our dental practice. You will benefit from:
Completely free consultation
Excellent hygiene standards
No pressure to proceed
Comprehensive consent process
Strict cooling off protocols
Excellent aftercare
Amazing prices
Loyalty cards
Friends' discounts
Before and after photographs.
Why travel to London when you have an amazing local facility here in Kent?
Which brands do you use?
We use Bocouture®, Azzalure®, and Botox® to target lines and creases, creating a smoother, softer appearance. Each patient will have a comprehensive free assessment to allow us to select the brand which best suits their individual requirements.
How does it work?
Wrinkle reduction works by temporarily preventing the nerves, which control your facial muscles, from reacting to stimuli, reducing the contractions that can cause lines and wrinkles to appear.
Wrinkle relaxing injections can be used to soften forehead lines, crow's feet and smile lines as well as other areas. They are also a preventative measure and can be used to prevent static lines from appearing in the skin
How long will my treatment last?
Treatment lasts approximately 3 months and results can take up to 2 weeks to become visible.
Will it look natural?
We will offer you a thorough and honest assessment prior to starting treatment. We are truly passionate about creating a soft, natural but enhanced appearance. Our facial aesthetics work will subtly smooth lines and wrinkles and make your face look fresher and more rejuvenated.
Is it safe?
Yes. Bocuture®, Azzalure® and Botox® all contain Botulinum Toxin which is a substance that has been used in medical fields for more than 50 years. It is highly effective and breaks down naturally in the body after a few months.
How long does the treatment take?
It's so quick you can visit us during your lunch hour. In just 30 minutes you'll be ready to leave our practice. There may be some slight redness and/or swelling at the site of the injections, but this will settle quickly.
How does it work?
We use the selected product to reduce facial lines and wrinkles in the upper face area, including frown, smile and forehead lines. This makes the area appear more relaxed.
Advanced areas can also be treated which involve areas of the lower face, examples are:
Bunny lines: small wrinkles at the side of the nose
Smoker's lines: fine lines above the upper lip
Gummy smile: smile which shows a large amount of gum above the upper teeth
Orange peel chin: dimpling on the chin
Sad smile: lip corners turn down giving a sad appearance
Neck: to prevent turkey neck and lines around neck
Eyebrow lift: Botox can be applied with the aim of lifting the inside, middle, or the outside part of the eyebrow
Masseter: these are the large muscles on each side of the jaw. Treatment can be used to reduce the bulk of the muscle and improve the shape of the face; treatment can also help reduce muscle tension and pain caused by clenching
Armpits: to stop sweating, treatment lasts approximately 6 to 12 months.
We have many very happy clients!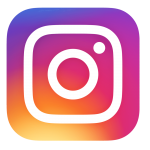 If you would like further information, click here or request an appointment by calling 01474 815500