Improve the appearance of older skin with dermal fillers which work to re-hydrate, and volumise skin and to subtly reduce the signs of ageing by smoothing out lines and creases.
Our little secret……Upstairs at Meopham Facial Care we have a relaxing facial suite, our dentists and hygienists are highly trained and use the same professional standards for our facial treatments as we do in our dental practice. You will benefit from:
Completely free consultation
Excellent hygiene standards
No pressure to proceed
Comprehensive consent process
Strict cooling off protocols
Excellent aftercare
Amazing prices
Loyalty cards
Friends' discounts
Before and after photographs.
Why travel to London when you have an amazing local facility here in Kent?
Patients seeking dermal and lip fillers treatments in Gravesend, Dartford and Maidstone are most welcome to visit our clinic in Meopham, Kent.
Which brands do you use?
The brands used at Meopham Facial Care are Juvederm®, Belotero® and Teyosal®
Each patient will have a comprehensive free assessment to allow us to select the brand which best suits their individual requirements.
How does it work?
We use a range of dermal fillers for our treatments. These contain hyaluronic acid, a natural substance that occurs in the body to give volume to the skin and to lubricate the joints. As we age, our body produces less hyaluronic acid which can cause your skin to lose volume and definition.
Dermal fillers target numerous troublesome areas including the lips, nasolabial folds, and marionette lines.
How long will my treatment last? 
You'll notice a difference straight away. Typically the effects of the injection will last for up to 6 months. Some patients have some bruising, which lasts up to 10 days, the lips are particularly prone to swelling following treatment.
Will it look natural?
At Meopham Facial Care, we are passionate about creating a soft, natural but enhanced appearance. Our facial aesthetics work will subtly smooth lines and wrinkles, and we'll offer you a realistic and honest assessment prior to starting treatment. Fillers give a natural result, which can work well in combination with Botox.
Is it safe?
Yes. Hyaluronic acid is a substance, which naturally occurs in the body. Also, as our dentists are fully trained and qualified to administer these injections, you can feel safe in the knowledge that your health and safety comes first.
How long does the treatment take?
Treatment can take up to an hour depending on the area of the injections.
Where can it be used?
Areas that can be treated are lips, nose to lip lines and mouth to chin lines.
Does it hurt?
No! Many of our fillers have an anesthetic incorporated to ensure you are not in pain; we use a topical cream to help make the treatment comfortable.
We have many very happy clients!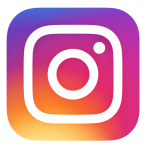 If you would like further information, click here or request an appointment by calling 01474 815500